TOOLS OF THE TRADE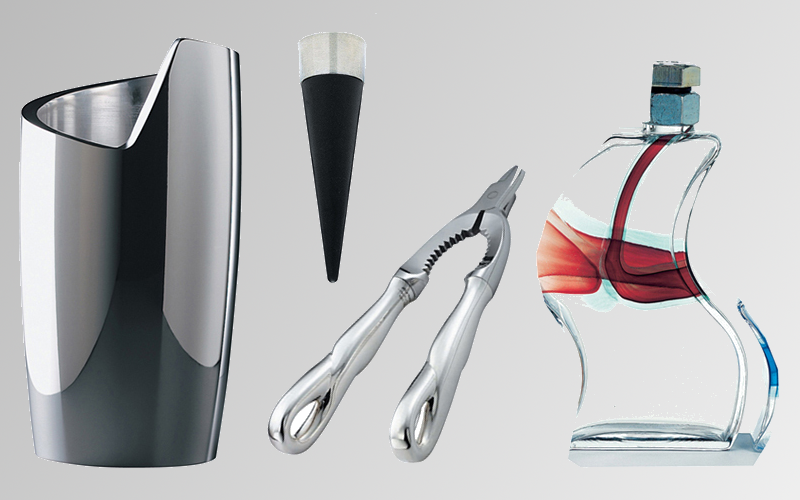 A classic screw-pull? A champagne whisk? A muddler? Those looking to put the finishing touches on a top shelf home bar have a vast array of choices. From the left: a spiral wine chiller from Nambe, $150; stainless steel and rubber wine saver from the MOMA Design Store; Padova sterling silver champagne opener designed by Elsa Peretti from Tiffany; handmade glass decanter from Kosta Boda.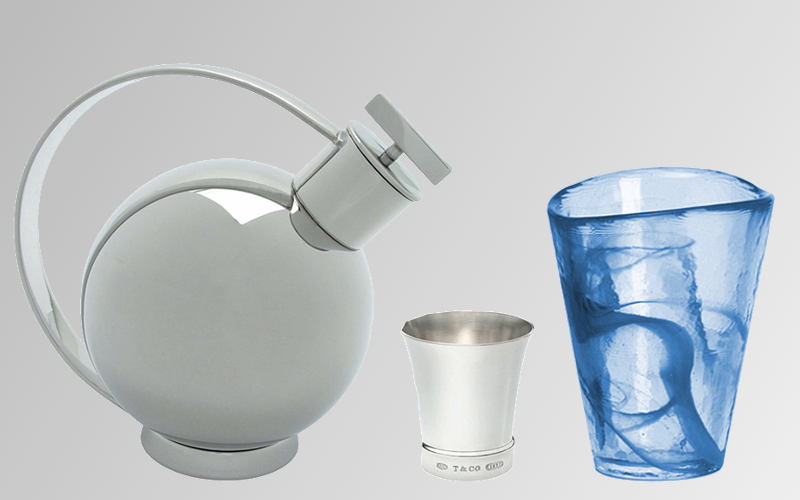 With classic favorites taking on modern twists, there is no reason why home bar accessories should not be held to the same high standard as the bottles behind the bar. From the left: mirror polish stainless steel cocktail shaker designed by Alessi from the MoMA Design Store; sterling silver 1837 collection jigger from Tiffany, $575; patterned glass tumbler from Kosta Boda, $21.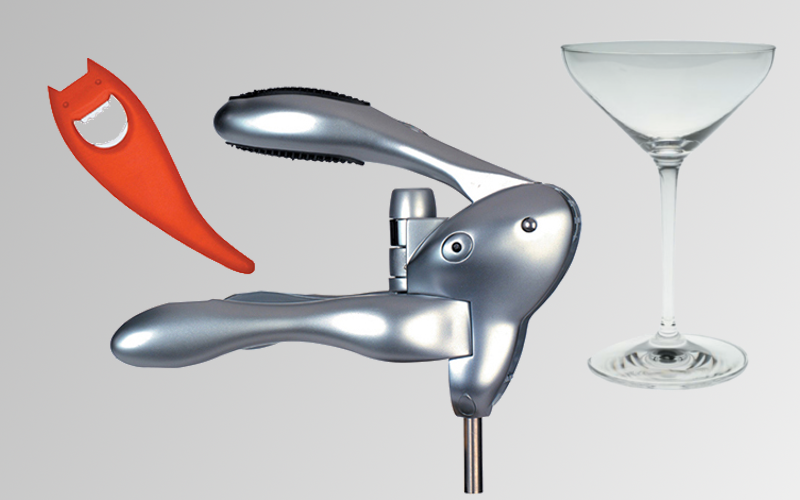 Our selection of stylish designs for the home bar highlights some of the best tools of the trade, and shows that good taste is not confined to a bottle of specially aged single malt scotch. From the left: Diabolix bottle opener from Alessi, $19; the rabbit corkscrew in silver finish from Metrokane, $50; Vinum extreme martini glass from Riedel, set of two, $59.